Guest Blog: Using Black to Reimagine Traditional Bathroom Ideas
03 November 2020

​Man with a Hammer is delighted to be working with Burlington on one of the many bathrooms in his incredible Old Navy Georgian Home in Devon. Read his blog below on how to incorporate black in the bathroom…
​
Henry Ford might have been referring to his famous Model T car at the time, but in the last few years, the trend for seeing touches of black in homes has been really gathering pace. Black is a colour that really grounds a space and is a useful reference point for the eye in contrast to other colours… in fashion, it famously goes with everything and is timeless.
Well, you can now have a black bathroom too – specifically the 'Jet' range of ceramics – named after the black gemstone famously found in Whitby, North Yorkshire (as a Yorkshireman, a place very close to my heart), this glossy, sleek surface is more versatile than you might first think.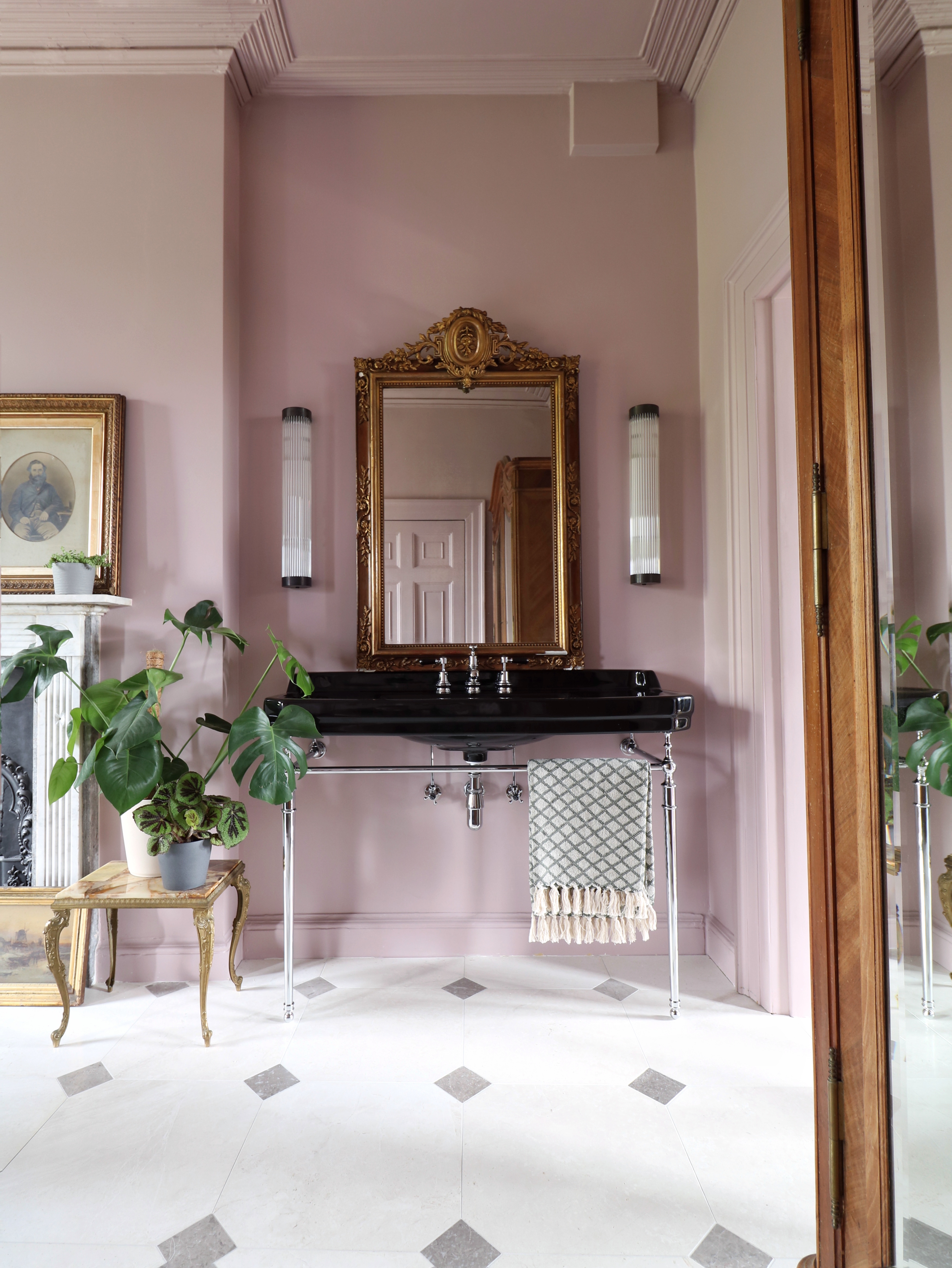 ​I've used it in a couple of ways – the basin, an Edwardian style sink on a chrome washstand makes quite a statement against the sludgy pink backdrop of the walls…. But being black, rather than white – at first glance it tricks the eye into looking more like a sleek console table than a basin – something I've played on with the use of a foxed, gilded, antique mirror and some reeded glass wall lights. The wide flat top also gives opportunity to style it with plants or flowers too, to further enhance the illusion.
​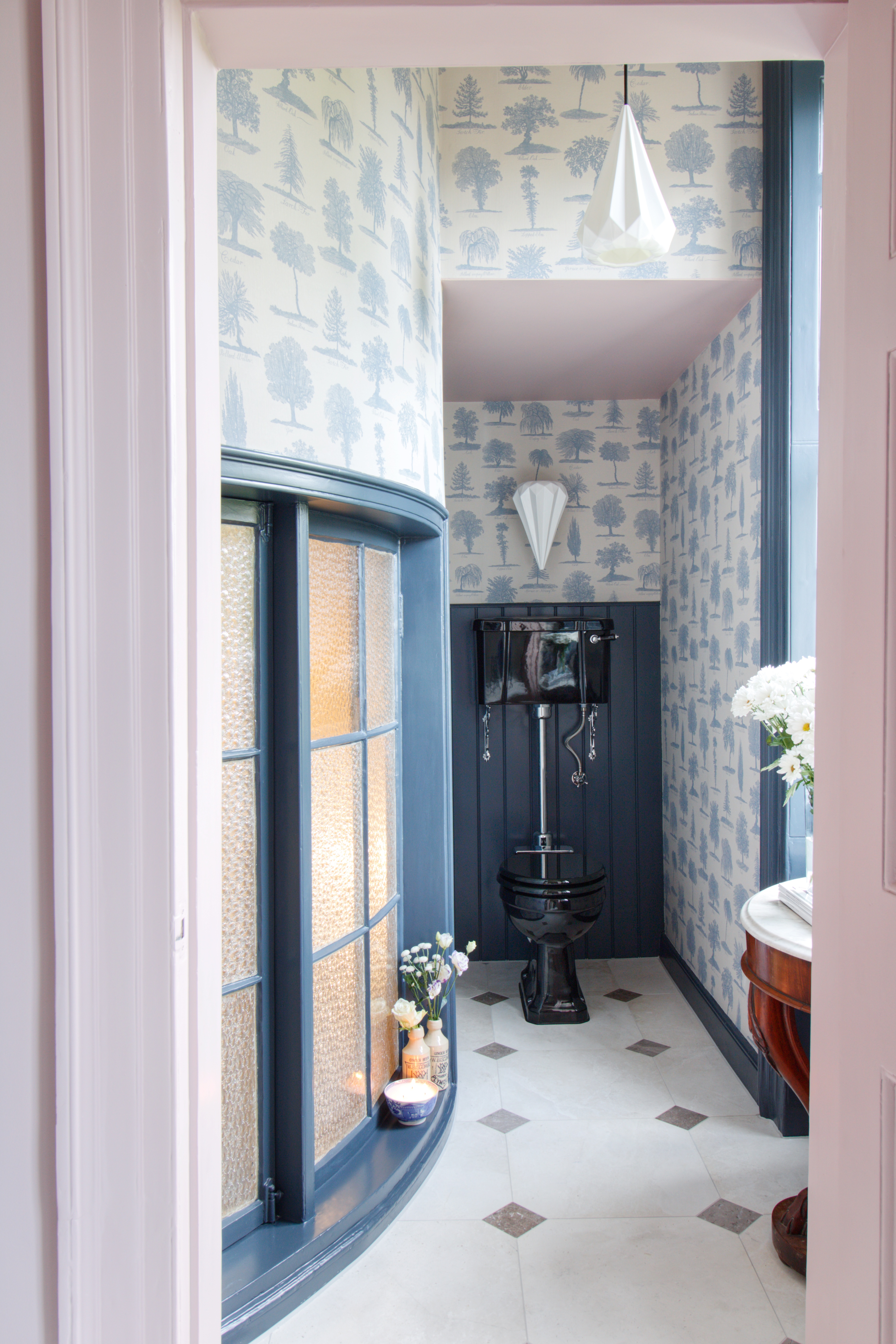 Around the corner, there's a separate room for the WC (the quirks of Georgian home!). I've painted the panelling behind it in a deep blue/black colour and the Jet Standard Medium Level WC sits against it. The walls are then covered in beautiful wallpaper across the curved walls. This way, it allows the wallpaper and architecture to be the star of the show rather than the WC, which, whilst lovely in its own right, ideally isn't the first thing you notice when walking into the room.
Finally, I chose to have the touch points on the Exposed Shower Valve with a Black accent to match the ceramics and give the traditional chrome brassware a subtle update – and it really pops against the pale marble in the shower.
Head over to @manwithahammer to see how I've already incorporated Burlington's black 'Jet' range and keep your eyes peeled to see if I get the 'bathroom blues' in my WC one day!
If you have been inspired by @manwithahammer and are looking for ways to achieve a luxurious traditional bathroom design, explore our full Jet Black Bathroom Collection here.

Related products