19 April 2023
Katie Wells
Dopamine Décor: The Colourful Bathroom That Boosts Your Mood
One wonderful thing that has come about in this post-Covid world is our acknowledgement of the importance of looking after our mental health and wellbeing. Our environment plays a big part in how we think and feel. Colour in particular can deeply impact our mood and wellness.
It's likely this is why people are turning to big, bold and playful colours for their home, giving rise to the Dopamine Décor interior design trend. And what better time than the start of Spring to step out of the Winter blues and transition into sunnier spirits by embracing the trend that will spark joy.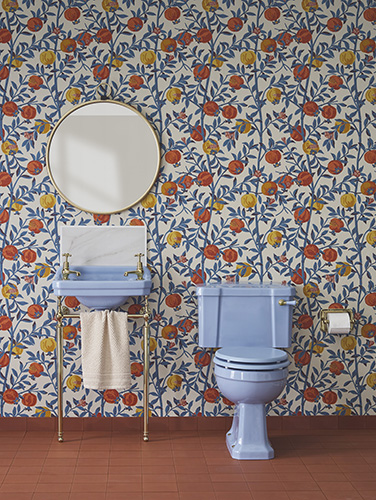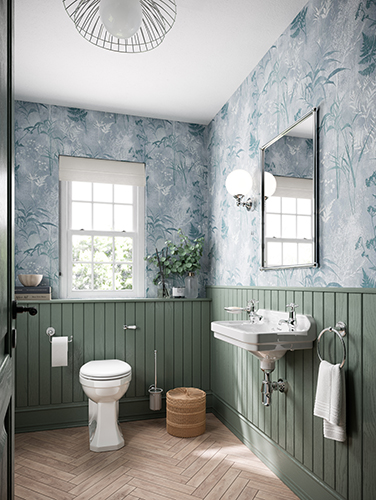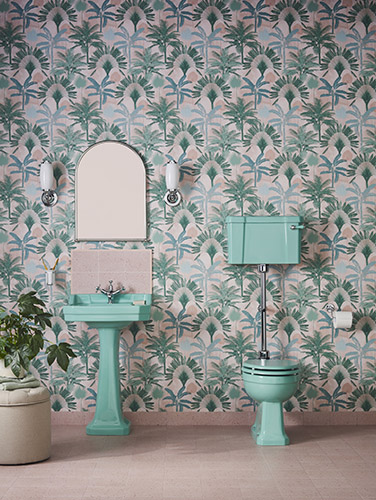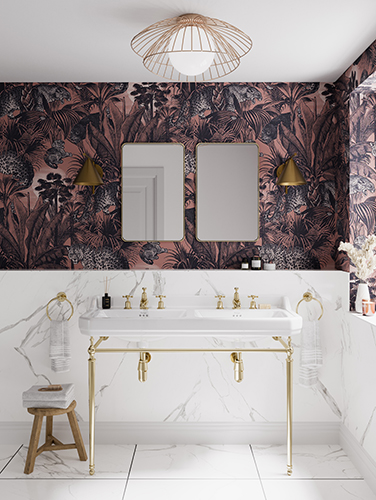 What Is Dopamine Décor?
Dopamine Décor is a trend that first began to emerge in 2022. Starting in fashion and transitioning into interior design, Dopamine Décor embraces decoration that makes you feel good. It's the idea of transforming a space so that you get a release of dopamine the instant you walk through the door.
A signature element of this trend is bold, bright colours that uplift the spirits. This could be candyfloss pinks, ocean blues or tropical greens; any colour in the rainbow that makes your heart sing. It doesn't just stop at colour. Bold, vibrant patterns are just as important when styling a room inspired by the Dopamine Décor trend.
The key takeaway from this trend is if it makes you happy, it deserves a place in your interior design.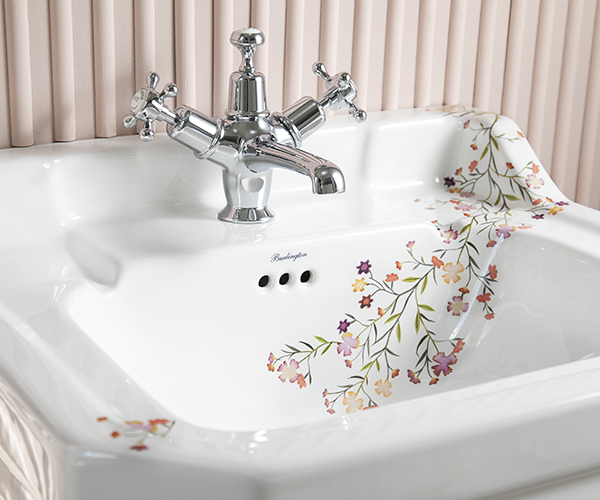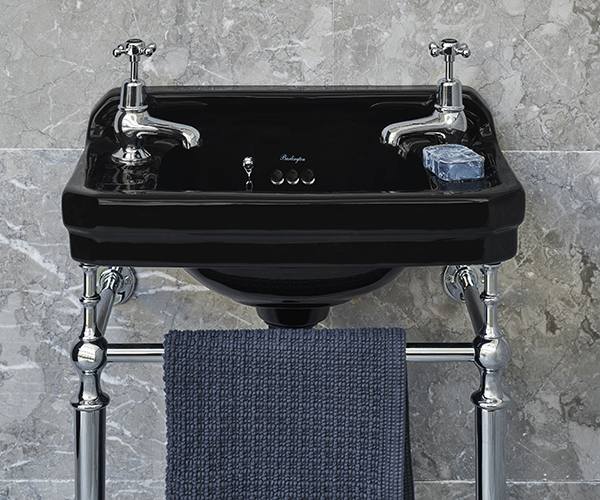 Bringing The Dopamine Décor Design Trend into Your Bathroom
The great thing about this trend is that it is personal to you. It's all about what makes you feel good, what colours and energies give you that all-important mood boost. The hues and designs chosen for your colourful bathroom should reflect you and the people living in your home.
To bring Dopamine Décor into your bathroom interior design, start by deciding what atmosphere you want your bathroom to emanate. If you are looking for a tranquil environment, what colours make you feel relaxed and serene? If you want your bathroom to inspire, what hues leave you feeling creative and passionate? Once you know the colours your energy connects with, you can start to choose the colourful bathroom décor to build your own personal sanctuary of happiness.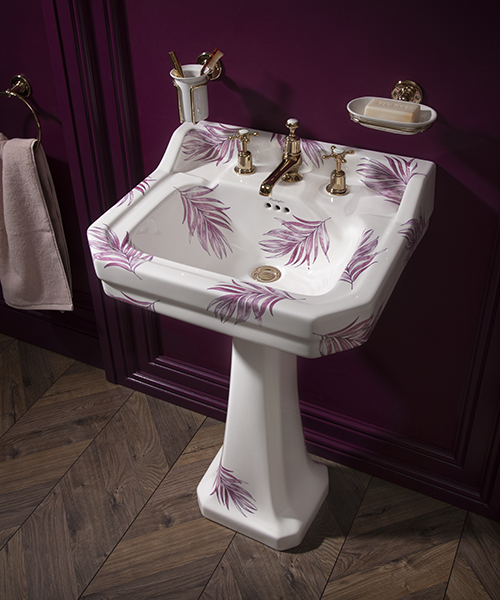 Patterns That Please
While colour is key to getting that kick of dopamine the instant you enter your bathroom, adding patterns can only enhance the experience. From natural imagery that gives the sense of a calm, tranquil escape, to extravagant designs that are a delight for the eyes, there's a pattern for any Dopamine Décor design. Our Bespoke by Burlington range allows you to bring a subtle element of pattern into your colourful bathroom décor by printing a selection of floral designs on to a ceramic basin.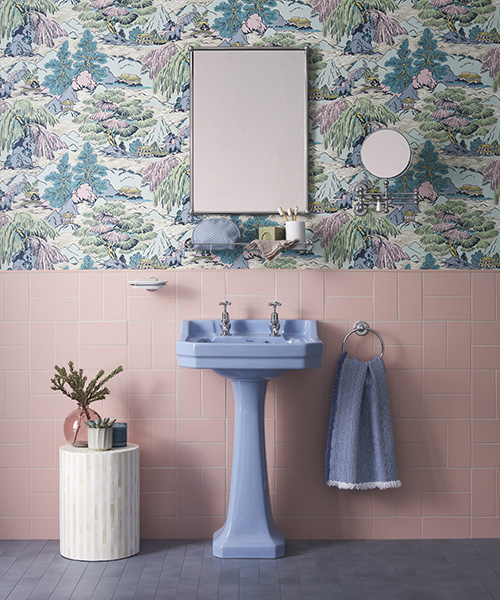 It's All About Balance
Being bold and striking with your bathroom interior design can be daunting if you haven't done it before. But, if done right, you will create a pleasurable experience for anyone who steps foot in the room. The key to achieving your ultimate Dopamine Décor bathroom is balancing the contrast of your colours and the sizes of your patterns for complete equilibrium in your design.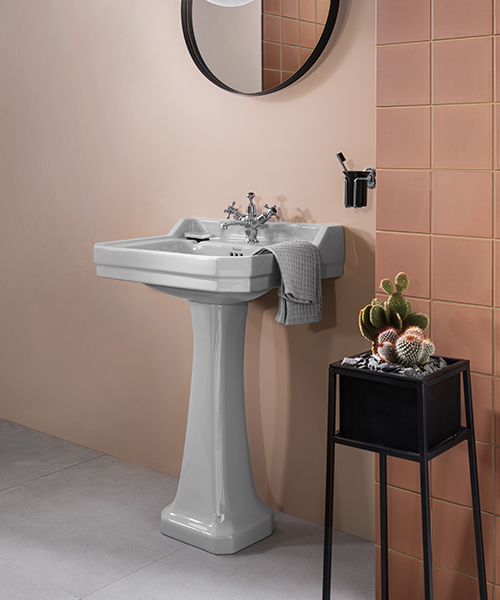 Have Fun
The aim of the Dopamine Décor design trend is to focus on creating an environment that boosts your mood and enhances your wellbeing. The best way to achieve your sanctuary of happiness is to have fun with the design. The design process can be just as healing as the final result.
Our Dopamine Décor Top Picks