The Beauty of Dark Green Traditional Bathroom Design
The use of dark green in interior design has been on the rise over the past few years and has grown to become one of the most prominent design trends of this year with no sign of losing popularity any time soon.
One of the many magnificent features of this colour is its versatility – it can be used in almost any design style. However, it particularly lends itself brilliantly to traditional design, reminiscent of a drawing room of a late 18th Century Georgian mansion.
As with any interior design, you'll want to know why you should be using it in your home as well as how to incorporate it into your design. Discover the benefits of dark green and how to use it in your traditional bathroom design.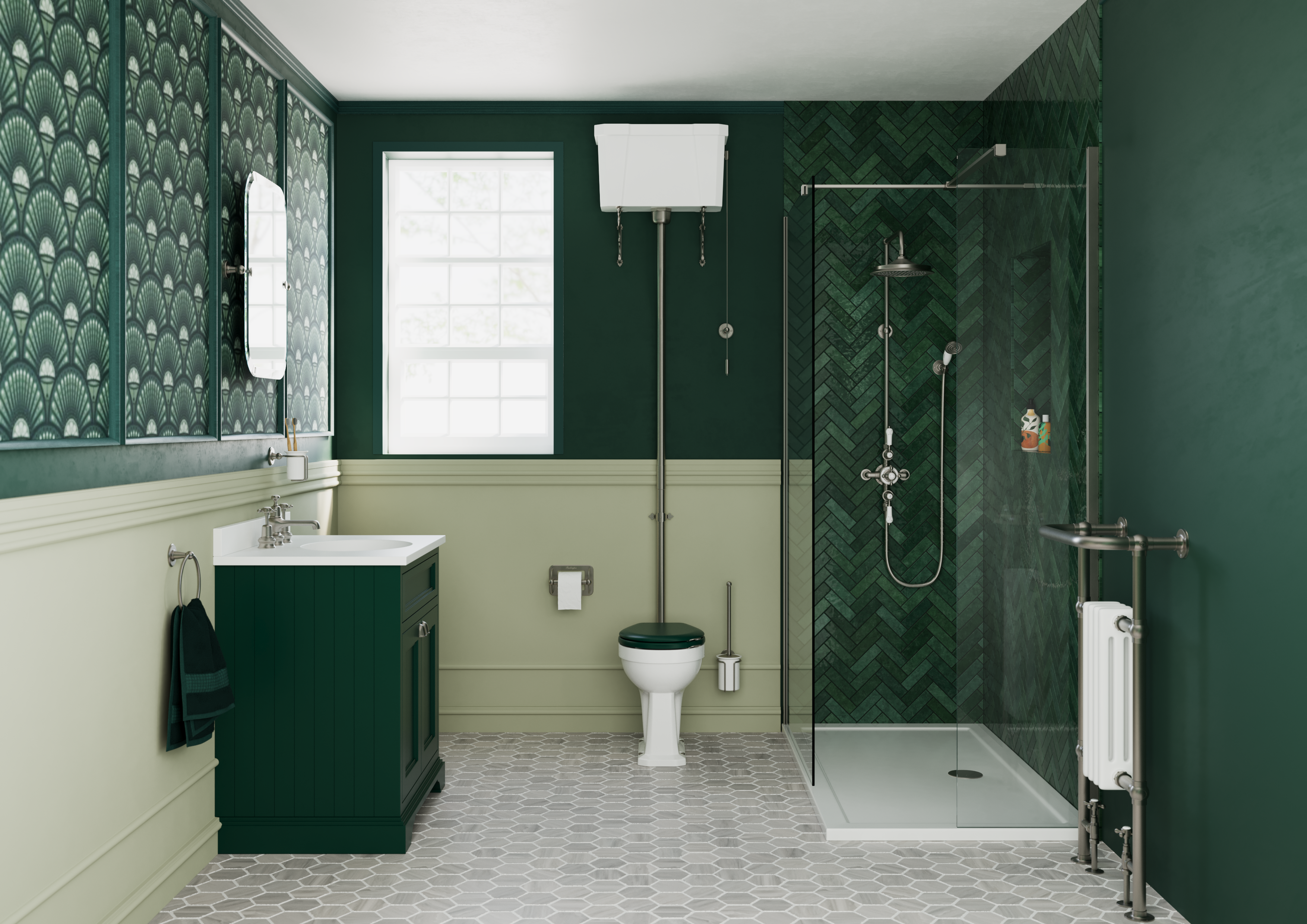 A Brief History of Dark Green Design
Dark green isn't new to the interior design scene. In fact, it's been growing in popularity over the last few years. Since 2018, people's preferences have moved away from greys and neutrals to more vibrant, jewel-toned colours. But why such a bold shift in interest?
The biggest influence is the worldwide events of the last few years. This has led to a rise in biophilic design and its soothing, reassuring hues and motifs of nature. After an increase of time spent at home, people have become more focused on creating an environment that feels special and embracing. The warm, jewel-like quality of dark green provides the atmosphere that people are yearning for.
Why It Benefits to Use Dark Green in Interior Design
Nothing says bold like a monochromatic colour scheme. But with such a rich colour like dark green comes the worry of being too daring. The results, however, are certainly worth it when done right.
As a hue, dark green offers many positive environmental influences when used in interior design. It is a colour that combines comfort and relaxation with spirit and vitality. Conjuring up images of the outdoors, nature and renewal, dark green can bring harmony and balance to your surroundings.
With its close relationship to nature, life's ultimate relaxation tool, green helps to create a space where you can unwind – a sanctuary of restoration. Shades of dark green are considered healing and protective, reducing anxiety and depression, soothing you after a hard day.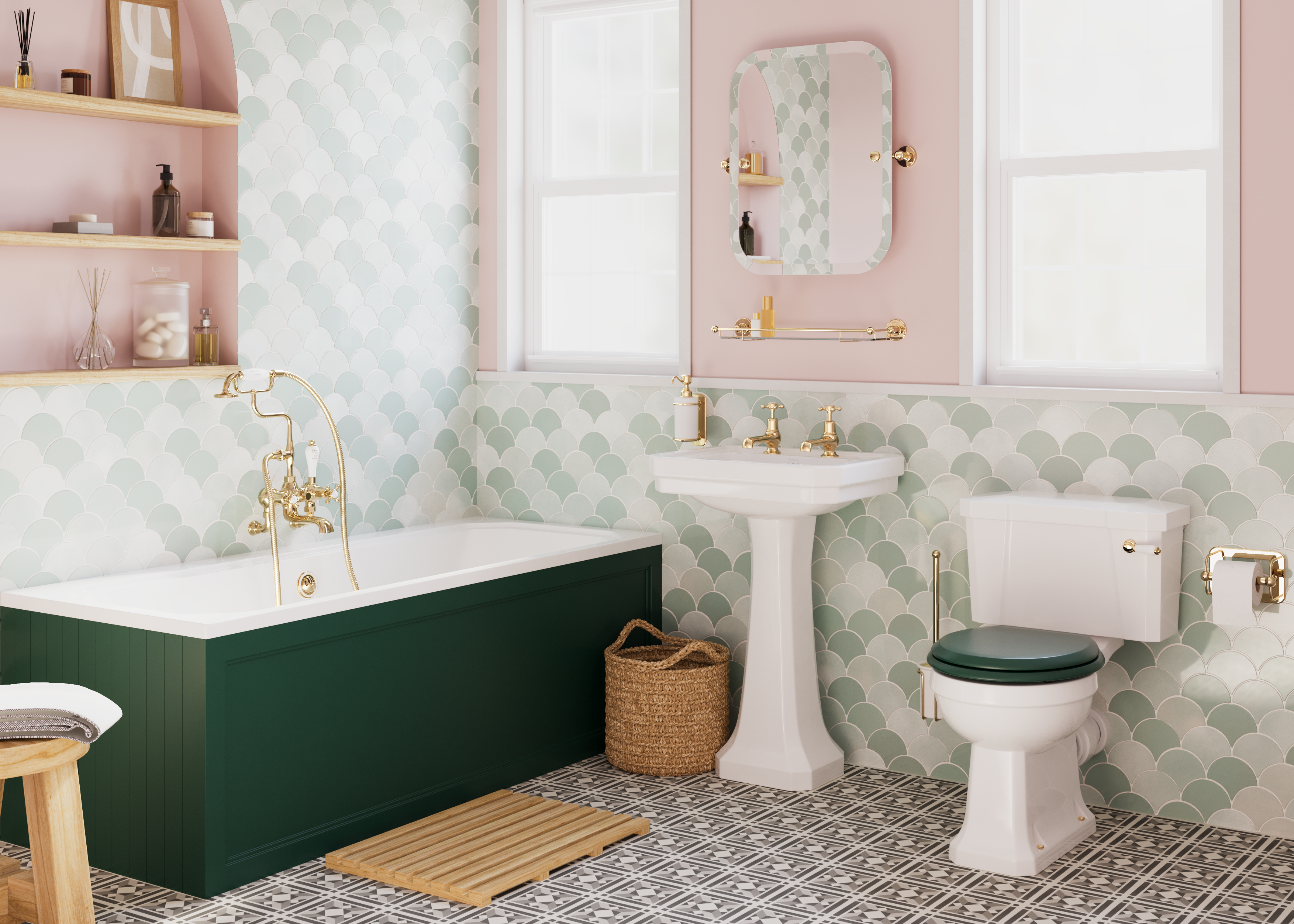 Incorporating Dark Green into Your Traditional Bathroom Design
It might appear untraditional to include such a modern trend into your classic bathroom design. But, with its sophistication and elegance, dark green is a nod to times past.
A great place to start when adding dark green into any bathroom space is with the furniture and décor. For example, our Matt Green vanity units, available in a range of shapes and sizes, provide the perfect statement piece that harmonises wonderfully in any green themed traditional bathroom design. Paired with Brushed Nickel or Gold taps, it makes for a space that exudes opulence and luxury.
The versatility of green means that it can be coupled with both a cool and a warm colour scheme. For a more subtle inclusion of dark green into a cooler design, opt for a Matt Green toilet seat , mirror or bath panels.