Stylish Bathroom Storage Solutions
15 November 2019

Looking for the perfect bathroom storage solution with a twist of traditional style? Whether it's for a small ensuite or a large family bathroom, we all need a place to stow away our everyday essentials and what better way than with traditional elegance? From small wall-hung vanity units to large freestanding pieces, we've put together a selection of classic storage pieces that will work cohesively within any bathroom interior.
Freestanding Vanity Units
If you have more room to play with, why not create a focal point? Completing your bathroom scheme and making the most of the room with a striking freestanding unit will help you to achieve an interior that is as attractive as it is practical. Storage in any bathroom is vital and having the freedom to move furniture around to suit your space is crucial. Our Curved Vanity Unit comes in four neutral colours and works beautifully when paired with matching accessories and traditional accents - delivering a timeless look that will last for years to come.

Cloakroom Solutions
The cloakroom is the perfect place to experiment with a new or bolder style and a great opportunity to express your individuality and creativity. Space is nearly always limited in a cloakroom so it is important to be clever with the furniture you choose. Installing a corner unit works wonders in bathrooms that are small in size, providing you with useful storage, but not taking up too much space. Consider sprucing up your cloakroom with striking tiling, dark blue walls or pops of mustard yellow for a bold approach. Or for a minimalist look, opt for a neutral grey colour palette, marble backdrops and soft chevron flooring to open up the space and create a traditional look that will wow your guests as soon as they step through the door.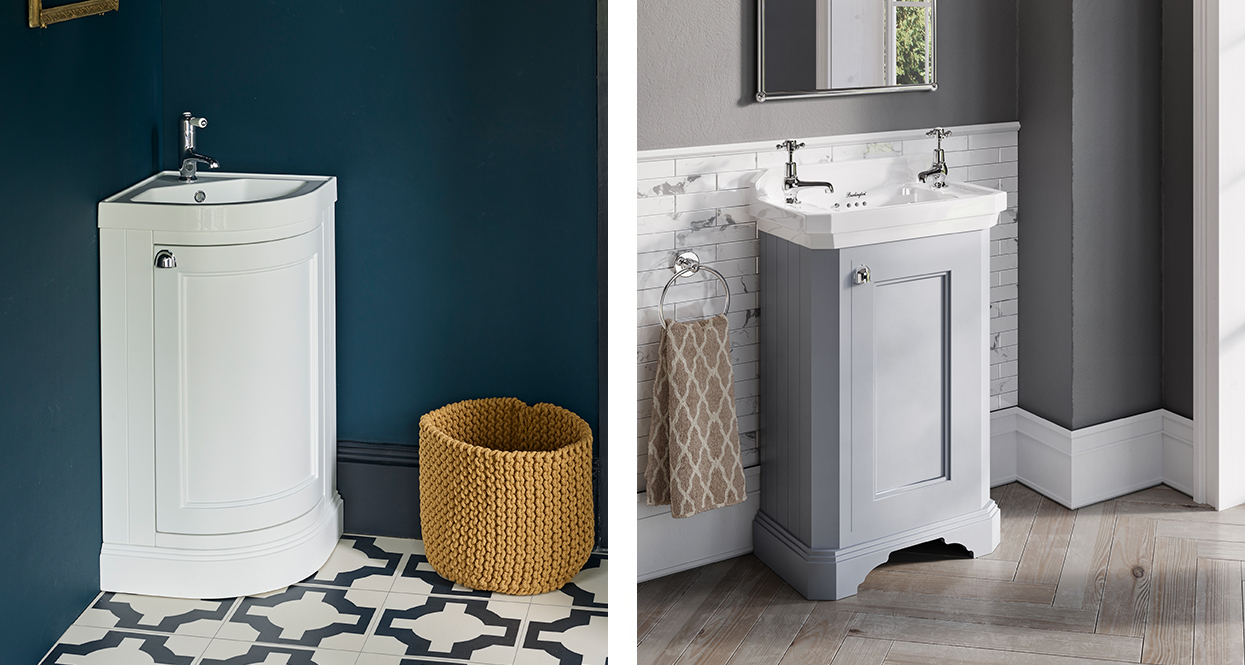 ​

Related products