Product Spotlight: Victorian and Edwardian Basins
Bathroom styles come and go but the trend for traditional interiors is here to stay. Here at Burlington, we have wide selection of beautifully crafted basins, influenced by the Victorian and Edwardian eras that will be certain complement bathrooms of all different interior styles.
As a key feature of your bathroom, choosing the right basin can be particularly daunting, especially when there are so many different styles to choose from. To help you on your way, we're taking a look at two of our most popular collections to provide you with some initial inspiration. Take a scroll through our blog and find out everything you need to know about our Victorian and Edwardian basin collections!
The Edwardian Basin Collection
Introducing a classic basin into your bathroom is a great way to capture the essence of vintage style with the benefits of modern functionality. A popular design era, the Edwardian period draws a lot of its inspiration from Victorian style whilst embracing neutral shades and structured shapes. One of our most comprehensive and sought after ranges, the Edwardian basin boasts strong lines and an impressive stance. The characteristic silhouette of the Edwardian basin makes it the ultimate choice for a traditional bathroom and has become somewhat of a statement piece in modern-day interior design.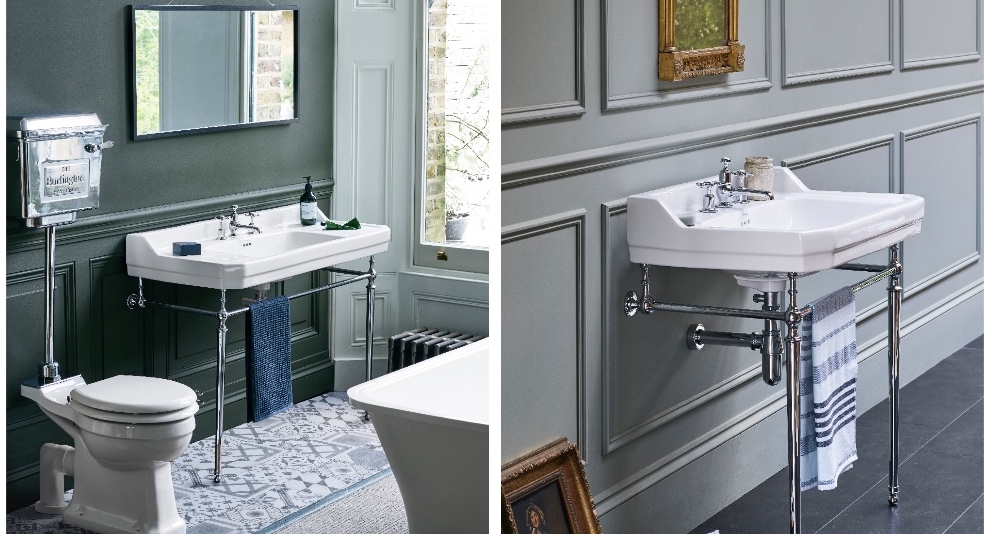 In more recent times, colours have started to act as a big feature in bathrooms. Catering to this trend, our Edwardian basin collection is now available in more than just white. If a dark and dramatic look is what you are longing for, our sumptuous Jet collection encompasses a range of dark, high-shine black ceramics in a monochromatic style. The Jet Edwardian Basin with Standard Pedestal pairs beautifully with marble backdrops, eye-catching wallpaper and classic accessories – offering a timeless and beautifully decorative appeal to bathing spaces.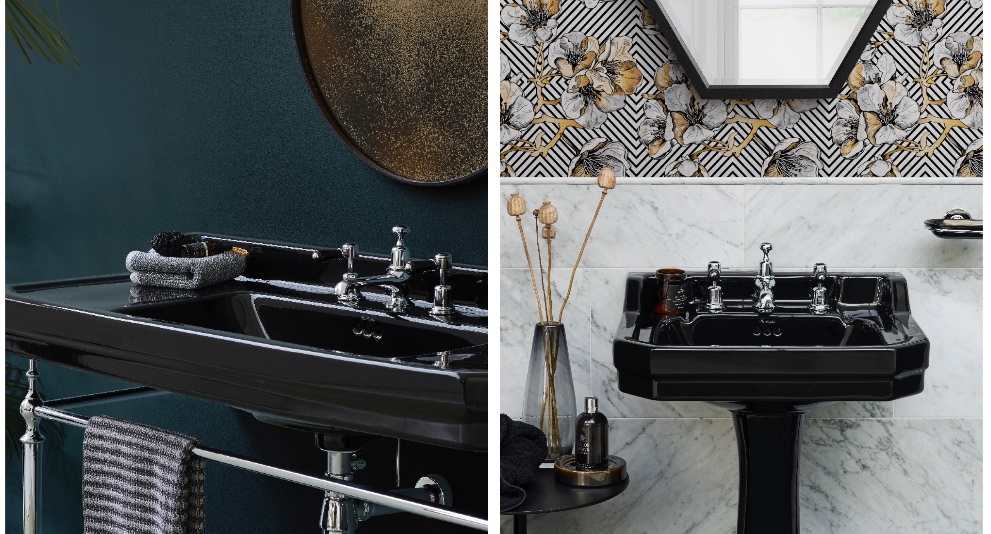 Taking inspiration from the historical shade 'Ivoire de Medici', which was introduced in the early 1900s by the Standard Sanitary Corporation of America, the Medici collection is inspired by the warm ivory hue achieved by Italian potters who worked under the patronage of the famous de Medici family in Florence. Ideal for those who want a subtle injection of colour but want to stick to the classic appeal of the Edwardian design, our Medici basin collection provides the perfect balance of both. Crafted in a subtle, warm ivory-coloured ceramic, the range comprises a variety of different styles that will sit beautifully against both coloured and neutral backdrops.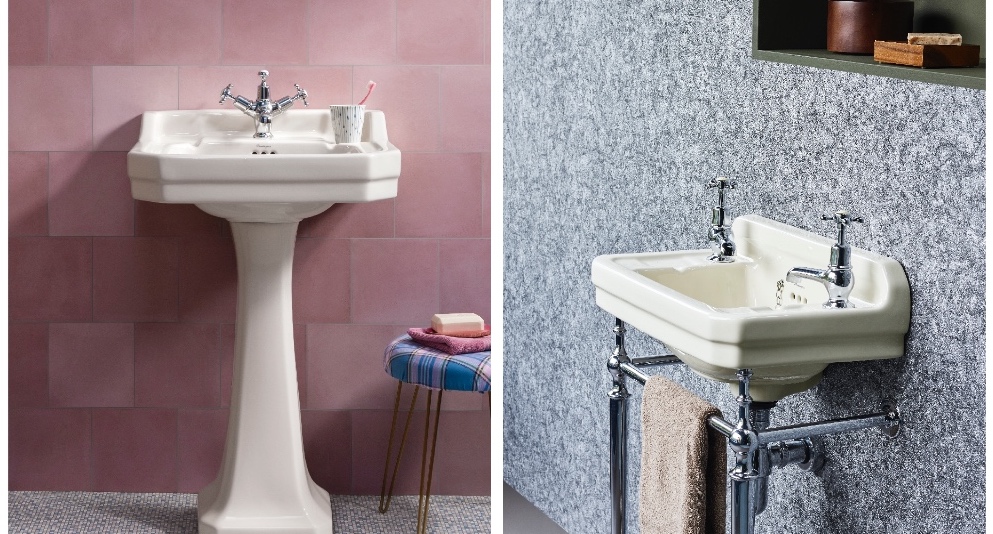 The Victorian Basin Collection
A time of opulence, the Victorian era was famous for its decorative arts. The overall look was eclectic as the Victorian's borrowed from all different ages to create an appeal that was unique and quirky. For those of you looking to achieve a classic yet distinctive finish to the bathroom, our popular Victorian basin collection will certainly add a striking statement. Each design across the versatile range features delicate and refined edges, exuding a simplicity that blends beautifully with its surroundings.
Whether you're decorating smaller spaces or large family size bathrooms, the collection has everything from regal stands to full pedestal designs. You can pair our sumptuous Victorian Basin & Standard Pedestal with panelled walls, patterned flooring and classic chrome brassware for a look that will be certain to catch the eye.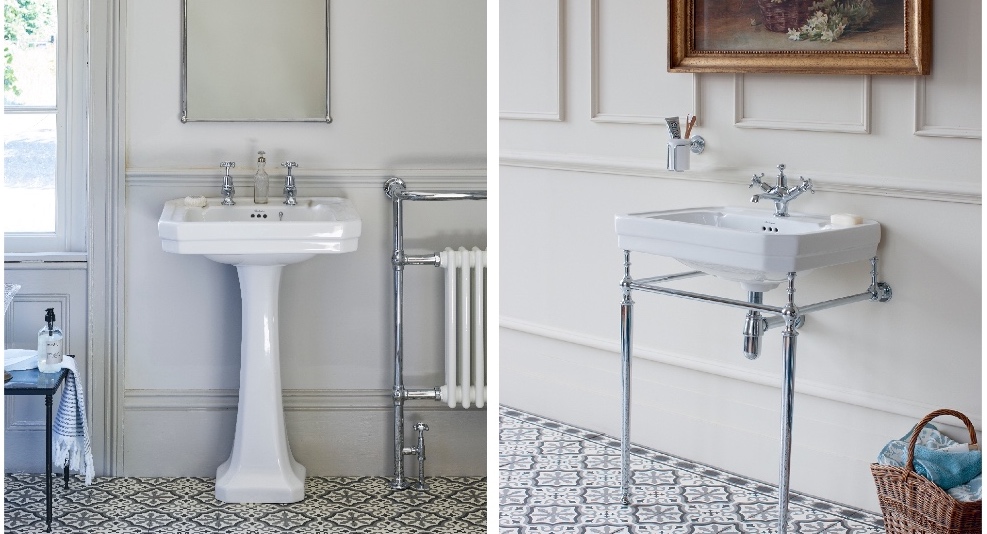 We hope that our blog has helped you to find the perfect traditional basin for your bathroom; follow our Instagram for even more inspiration.