Make The Most of Your Cloakroom with These Small Traditional Bathroom Ideas
The small spaces in our homes can often be overlooked. But they are the perfect opportunity to be creative, make a statement and leave your guests in awe of your home. It's no different for your cloakroom.
Whether you are looking for a timeless traditional bathroom design, or a way to bring traditional details into a more modern style, we've got the small bathroom idea for you.
Bold and Colourful
A bold and colourful bathroom design is a great way to make a statement with your cloakroom. The Bespoke by Burlington range allows you to customise your cloakroom basin and toilet with a wide selection of stunning colours available. This is a wonderful way to bring a classic, traditional bathroom style into a modern colour scheme.
An Edwardian cloakroom basin finished in Alaska Blue creates an underlying traditional aura with a modern twist. When coupled with a pastel pink, this colouring makes for a stunning cloakroom that will be the talk of your house.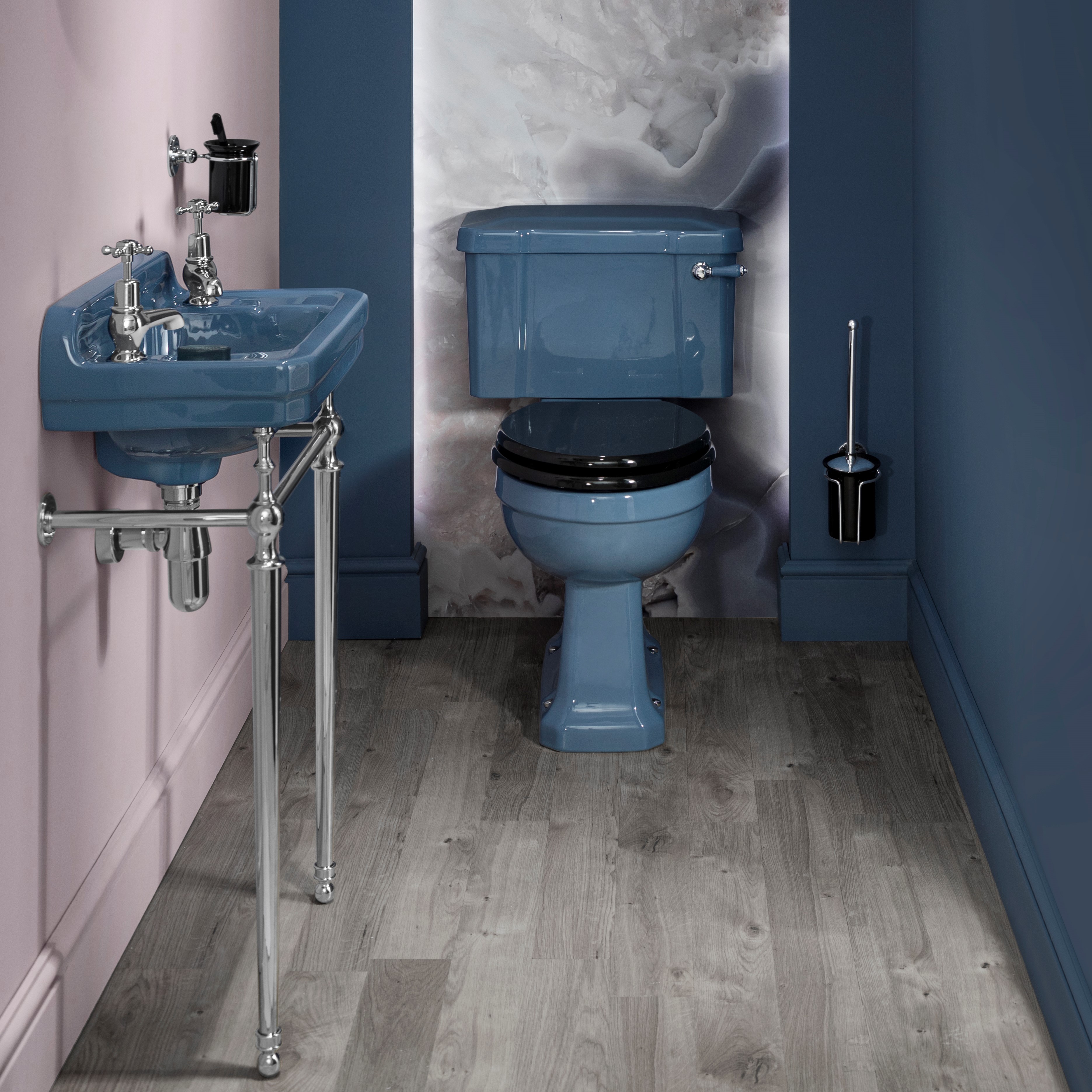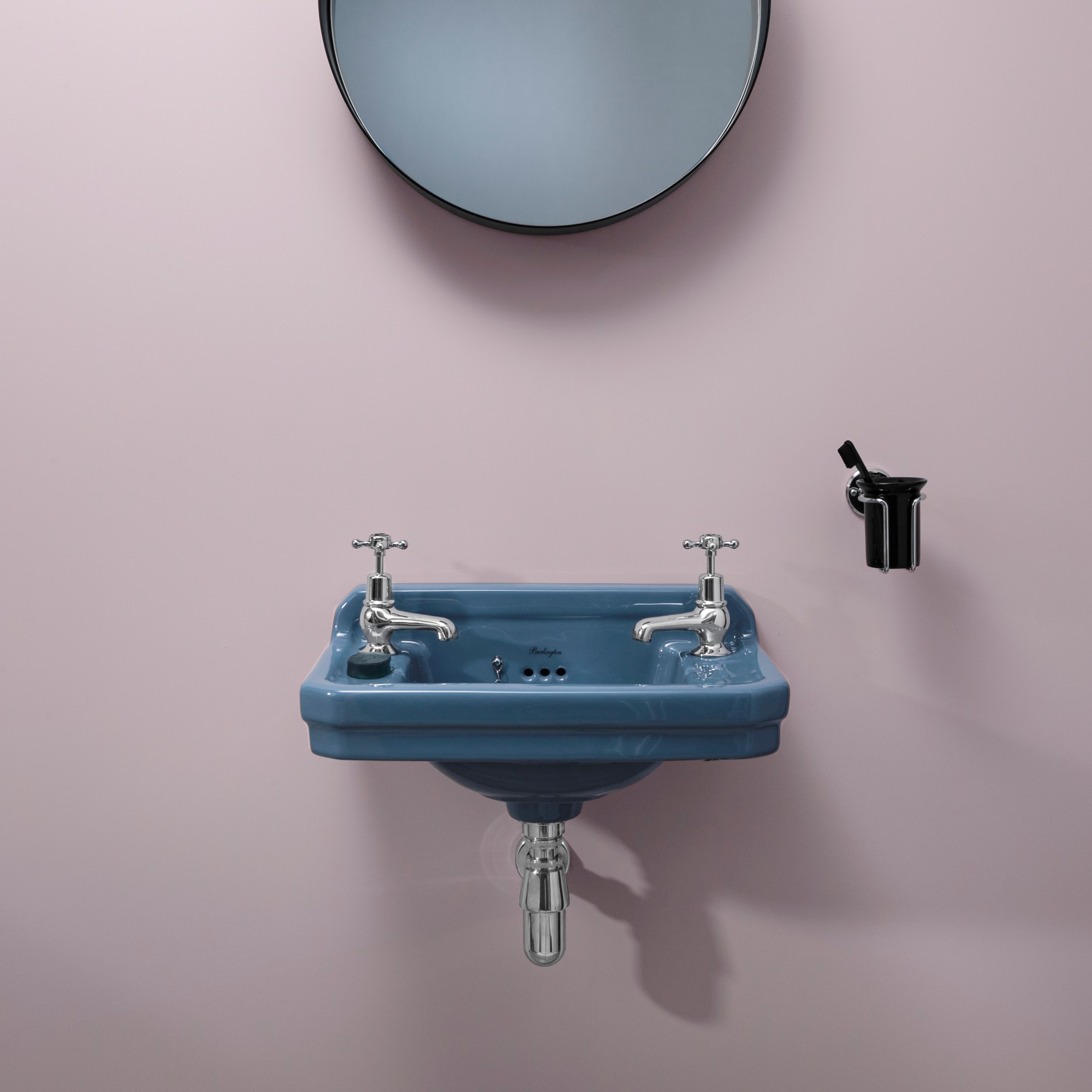 Simple Elegance
A beautiful cloakroom design doesn't need to be bold and extravagant. Sometimes, simple elegance is all that's needed for a bathroom design to remember. This design draws inspiration purely from the traditional style and constructs a spacious feel in any small cloakroom.
Our range of cloakroom basins can be easily paired with a minimal, elegant wallpaper to create a timeless traditional bathroom design. Neutral colours and untextured tiles grant the traditional features of the bathroom ceramics space to take centre stage. Include some minimalist bathroom accessories and your guests will feel fall in love with your cloakroom.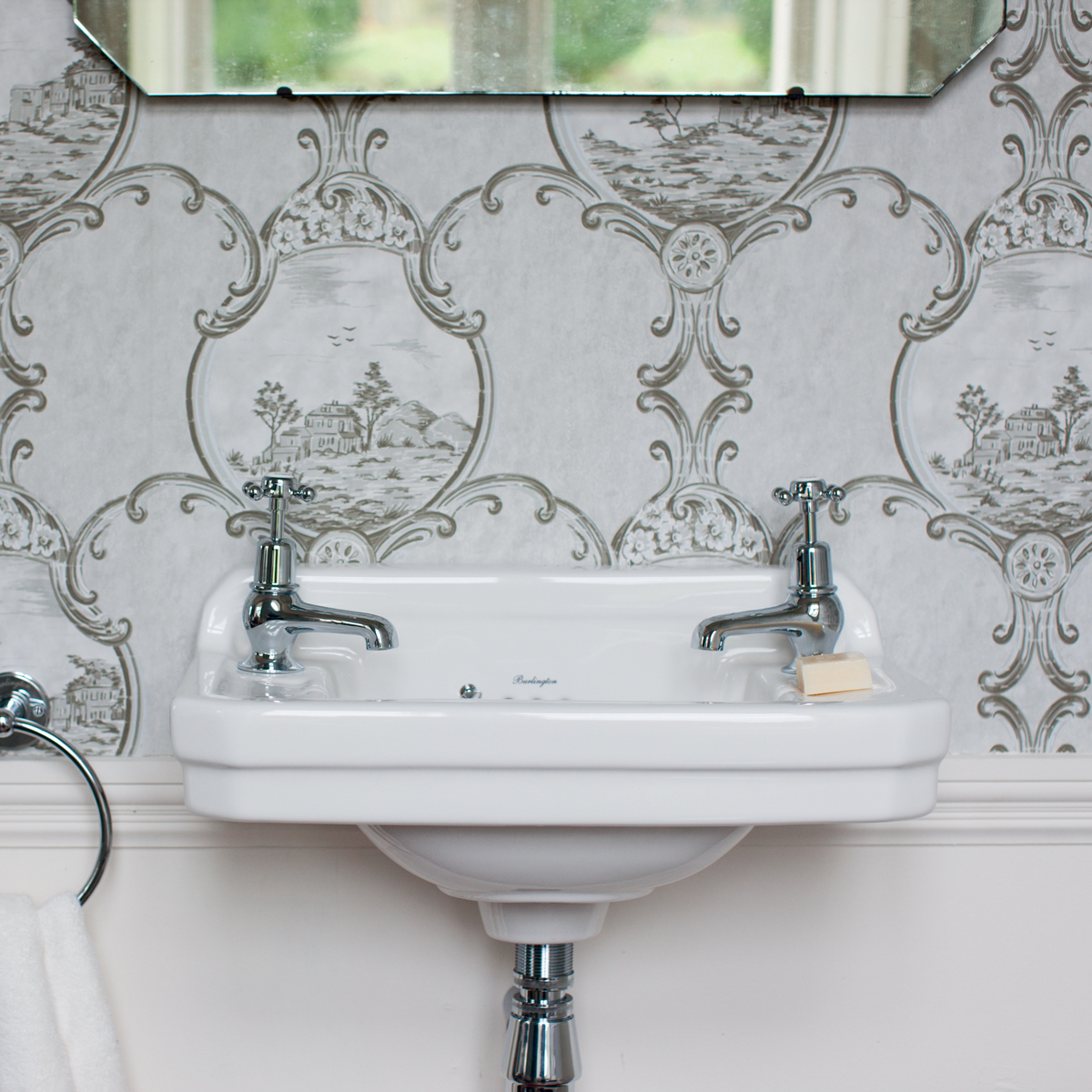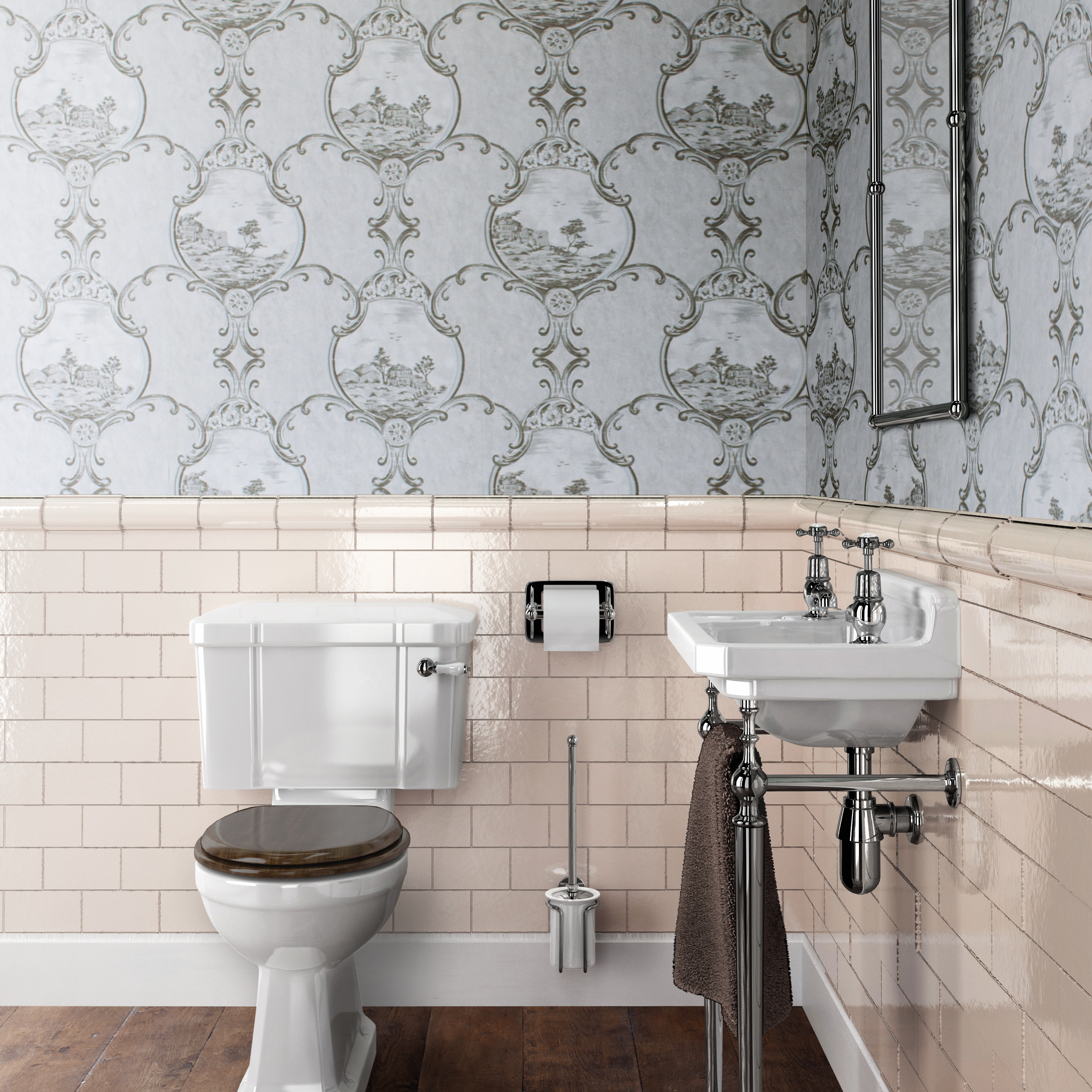 Monochrome Delight
Nothing says luxury and sophistication like black. To highlight the elegance of your Edwardian cloakroom basin and traditional toilet in a transitional bathroom design, consider a monochrome colour scheme. Achieve a strikingly classy atmosphere with a Jet Black finish available in the Bespoke by Burlington range.
With greys and whites as the main hues in this small bathroom design, break up the monochrome and embrace further elegance through the inclusion of gold accessories.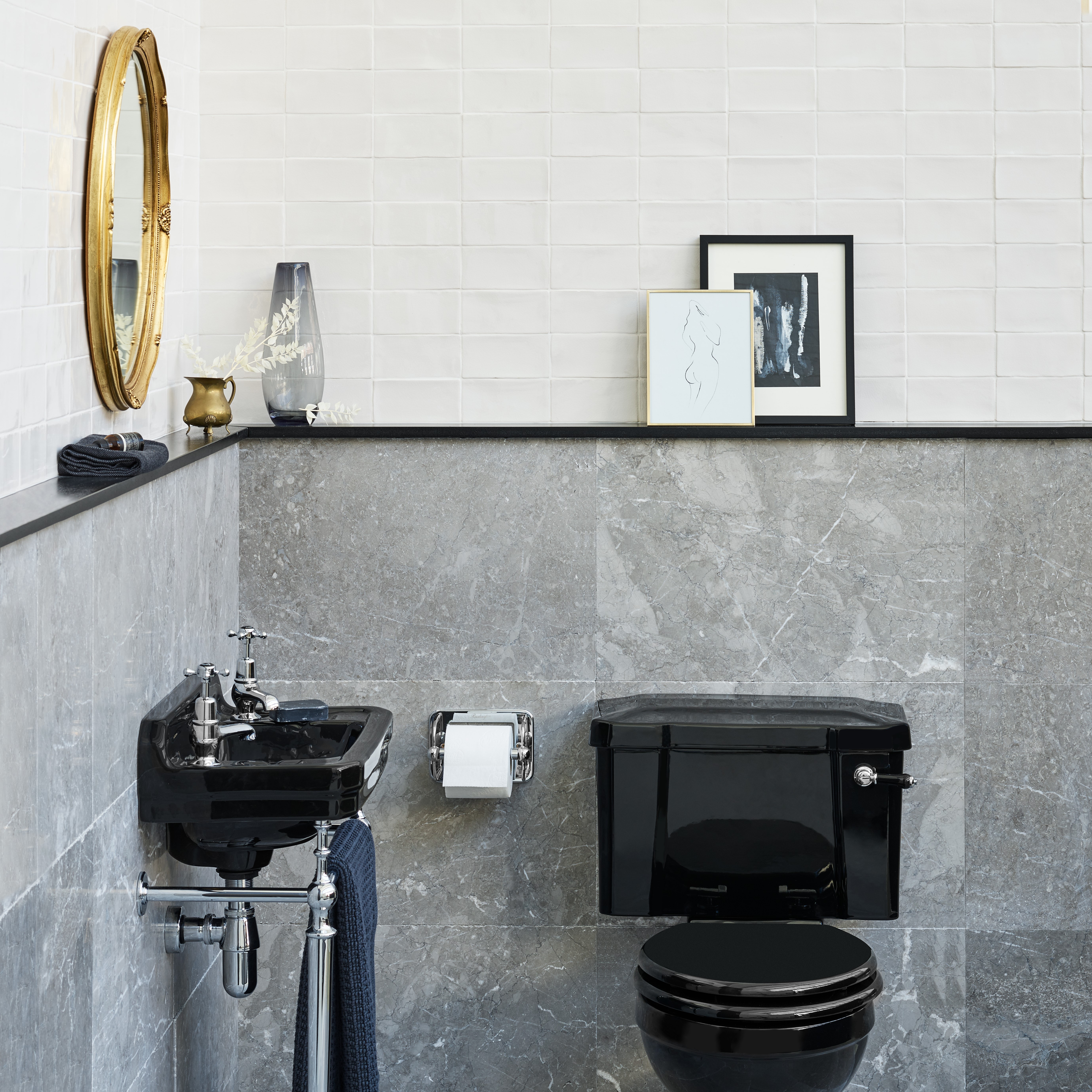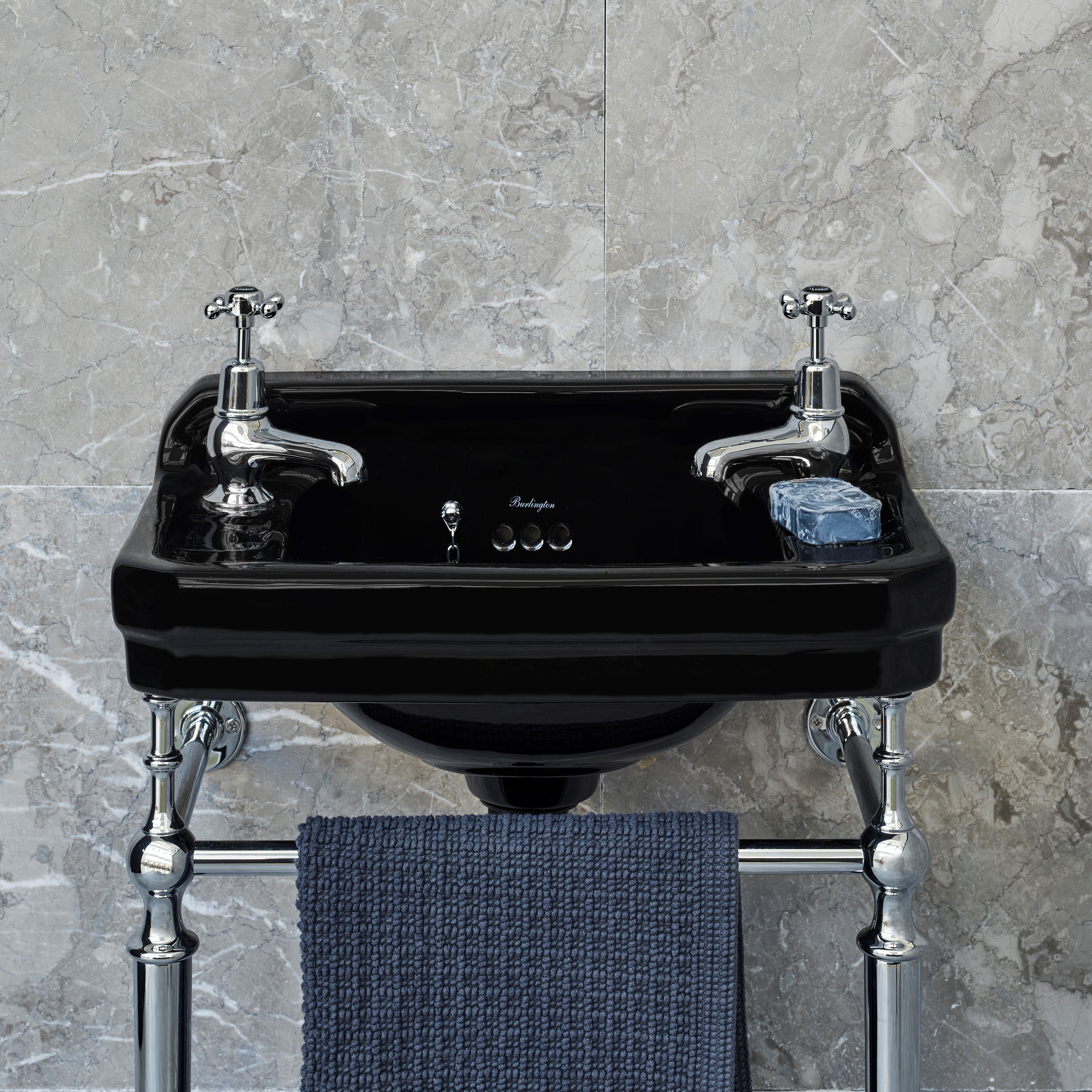 Natural Beauty
Bringing nature inside our homes is a great way to build a safe and calming environment. Whether it's through the use of colour or natural motifs, you can incorporate nature into your small traditional bathroom design to achieve a stunning cloakroom.
A classic wallpaper featuring a natural design aligns perfectly with any of our cloakroom basins. For that extra hit of natural beauty, bring a calming green into your cloakroom design. Make the most of your space available with a back-to-wall toilet and minimalist bathroom accessories.