Bathroom Wallpaper Ideas That Will Elevate Your Space
10 February 2020

It's easy to see why wallpaper is such a popular choice for decorating bathrooms as it can add instant colour and impact to your room. But how do you choose a wallpaper style that's right for you and your home? We've created this guide to make choosing your dream bathroom scheme easier…
Create a focal point by wallpapering a single wall
To create a focal point in your bathroom, wallpaper just one wall that will be home to one of your main ceramic pieces, such as your basin or WC. To tie your ceramics in to your wallpaper and create a seamless look, pick out a colour used within your wallpaper. Here, we have chosen to match the black spots of the leopard with black ceramics from our Jet collection to create a cohesive scheme.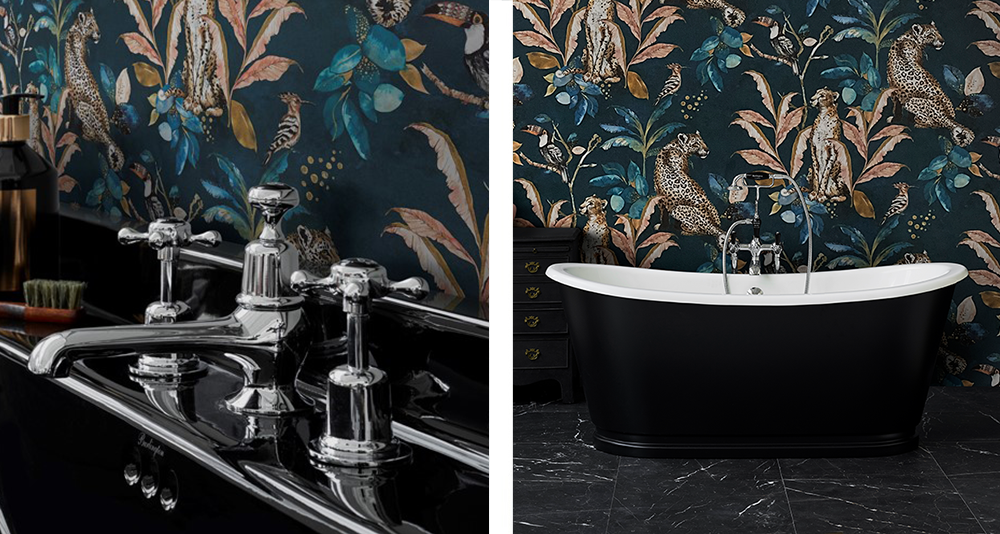 Be inspired by dark hues
For a bold statement in interior design and a look that will create impact upon entry, cover all the walls in your bathroom with dark, tropical prints. Embrace the wallpaper colour further by adding a black basin or WC from our Jet collection; this is the perfect combination if you are looking to create a statement in a small space. Finish the look with a dark floor and ceiling to compliment the deep shades in the room, or choose light floors and ceilings to add light into the space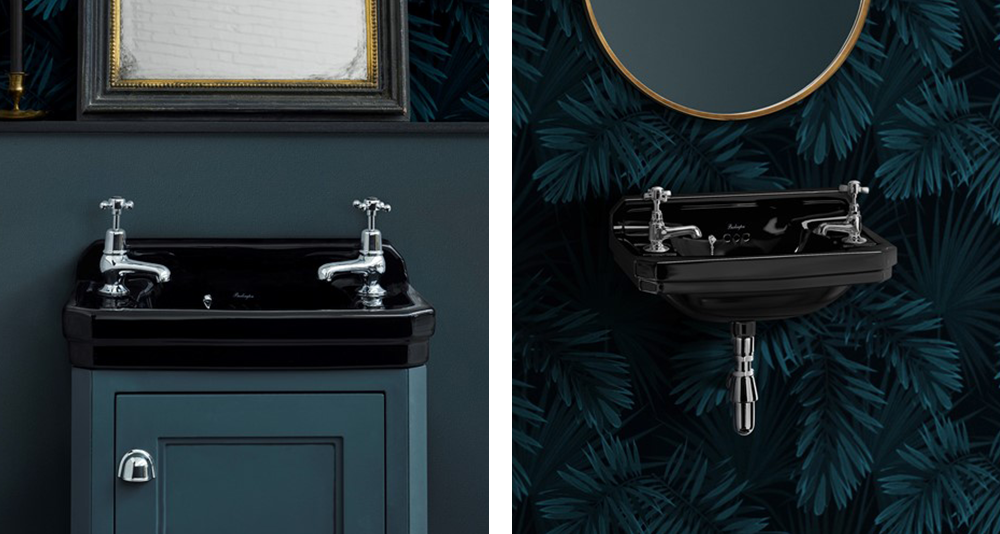 Opt for a subtle approach with a half wallpapered wall
This works really well in a larger bathroom space where covering walls with busy designs might feel just a bit too much! You can still make a wonderful impact this way. Choose a base tone from a colour within your wallpaper and opt for dark shades to work with our eye-catching Jet ceramics for a powerful, yet opulent bathroom interior. Why not paint your cloakroom vanity unit in the same colour for a harmonious, stylish look?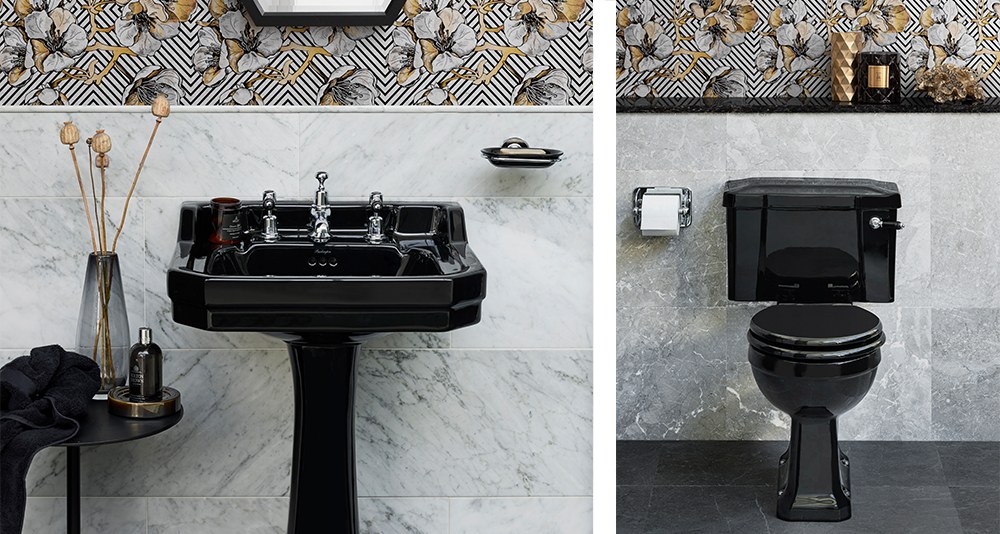 Prefer tiles? Pair contrasting tiles to create a timeless look
Pair neutral tile shades, such as marbled grey and white, with black ceramics to create an iconic bathroom design. Add a pop of colour by including silver and brass into the room, using the dark glossy ceramics to tie in all of the neutral tones. The mix of beautiful finishes will result in a considered yet modern classic bathroom aesthetic.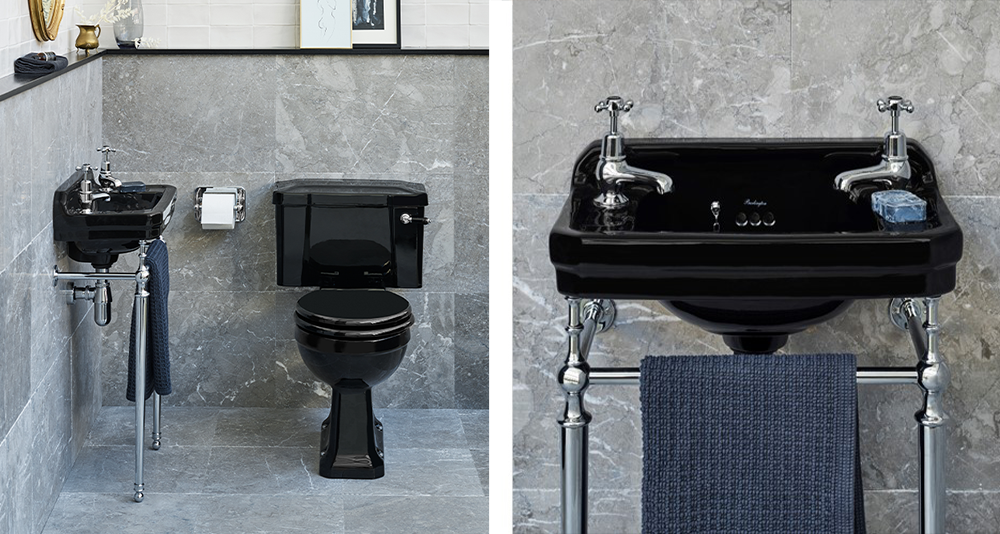 We hope our tips inspired you to be bold with your bathroom design, especially with our new Jet collection. Explore the collection here to see the full range of decadent ceramics.

Related products