Family Bathroom Ideas: Finding a Scheme that Works for Everyone
When planning a family bathroom future-proofing is key. It's essential that the space not only copes with all members of the family now, but will also work for many years to come as the household changes.
To begin with, you will want to work out how to get the most use out of your room and make the family bathroom as future-proof as possible. You'll need to consider what storage space options you need, whether it's a vanity unit, an additional cupboard or extra accessories such a hooks and towel rings to utilise space. Durability and functionality are also key factors to creating a space that requires very little maintenance and still leaves you feeling relaxed at the end of a long day. As bathroom experts we are here to make it easier with some of our favourite ideas to achieve your dream traditional family bathroom…
Space-saving Furniture Units
When it comes to a traditional family bathroom, there's no denying that storage is key! Space-saving furniture and vanity units will provide you with plenty of storage space to keep things tidy whilst still achieving a classic traditional bathroom look. If you have the room for it, it is worth investing in a two basin unit; this will make the family bathroom more functional and create a statement focal point for the room.
Tight on space? A wall hung furniture unit will help to create the appearance of a larger room whilst not compromising on storage space. You can also add a mirror to your bathroom to reflect light; placing this opposite a window will help create the illusion of more space.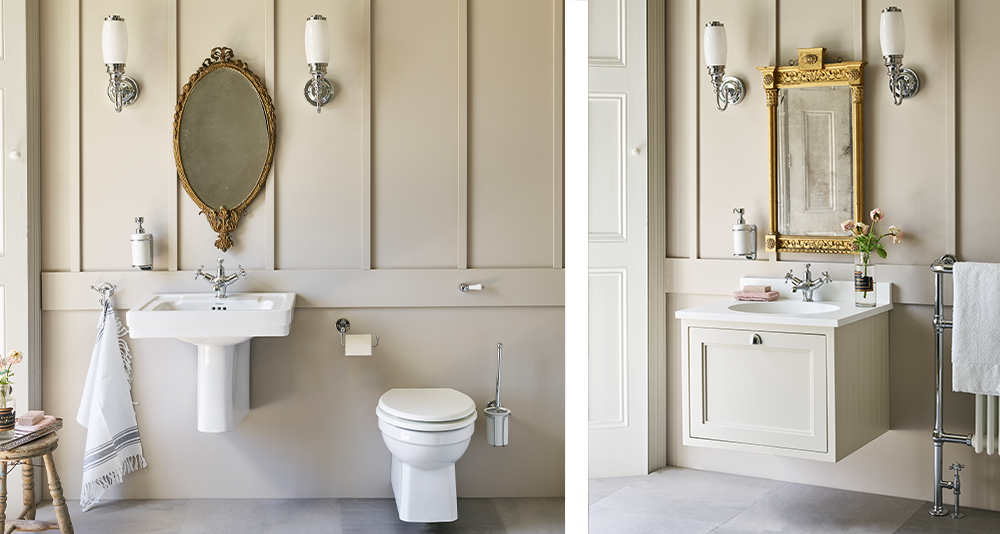 Baths for the Family Bathrooms
Although family bathroom spaces need to be functional to service quick morning routines for all members of the household, they also need to provide a sanctuary to retreat to after a busy day. Adding a traditional bath to the room is a great way to achieve this as its classic feel makes you feel instantly at home. There are many different bath options available; but the Hampton is our favourite for a family space. With a flat edge that joins neatly to the wall, this bath not only looks beautiful but it's functional and space-saving too. Pair with a Bath Screen to create a stunning shower area and finish your traditional bathroom with an elegant Kensington Bath Shower Mixer and Concealed Shower Valve and Fixed Shower Arm.
Accessories for Bathroom Suites
Bathroom accessories can really help tie everything together and create a harmonious feel to your interior. These finishing touches not only complete your traditional bathroom look, but they also help keep things tidy when many people are using the space. Choose from elegant toothbrush holders, classic soap dispensers and traditional towel warmers to complete your bathroom aesthetic.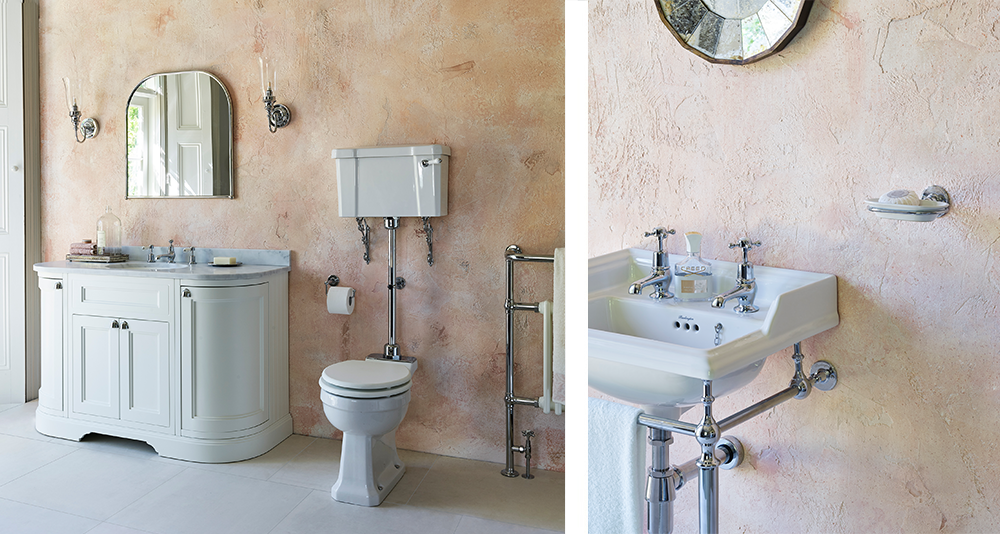 We hope these bathroom ideas help you to create the perfect space for all the family to enjoy for years to come; follow our Instagram for even more inspiration...

Related products